First two vessels of the class, named Hainan and Guangxi, complete training tests, including live-fire shooting

It is believed the ships, which can carry 30 helicopters and 1,000 marines, would play vital role in potential military campaign against Taiwan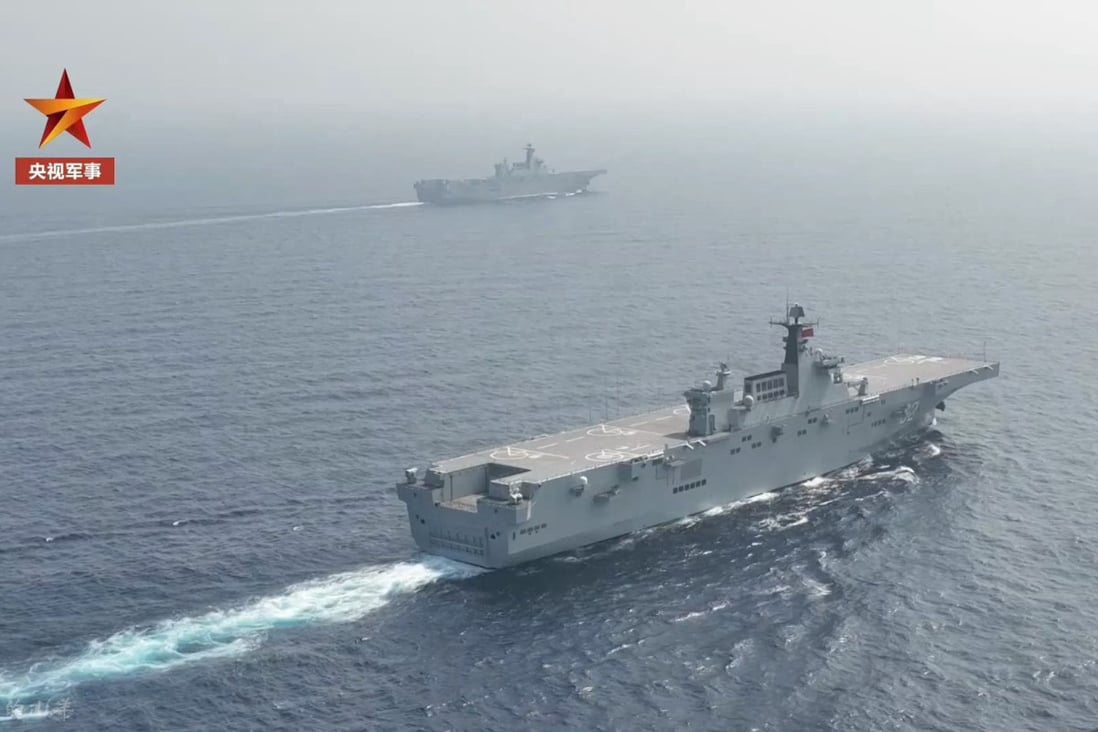 The Chinese navy said amphibious assault ships Hainan and Guangxi have "graduated" from training. Photo: People's Liberation Army Navy
The first two ships of the class, named Hainan and Guangxi, have completed full-course training tests, including live-fire shooting, according to the People's Liberation Army (PLA) Navy's social media accounts.
Footage posted on the Chinese navy's Weibo account showed the two ships carrying out exercises at sea, including crew emergency response, close-in missile interception, on-deck helicopter operations and air-cushioned landing craft delivery.
The ship became fully operational in less than a year – a relatively speedy progression, considering the 40,000-tonne Type 075 is a new class with significant upgrades compared to its predecessor, the 25,000-tonne Type 071 amphibious assault ships.
The Hainan and Guangxi bear

hull numbers 31 and 32

 and were commissioned in April and December 2021 respectively.
It is widely believed the

Type 075 would play a vital role

 in a potential military campaign against Taiwan. Earlier this month, it was announced that the third ship of the class, the Anhui, had entered service, and it has been reported that the PLA plans to build five more Type 075 ships.
Chinese navy's newest Type 075 landing helicopter dock looks set to enter service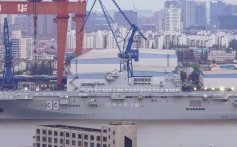 Together with 10 Type 071 ships – eight of which are in service, with two under construction – the PLA Navy would have a strong fleet for transporting its forces across the Taiwan Strait.
The Type 075 is also a key instrument for the Chinese Navy

in the South China Sea

, the nationalist newspaper Global Times said on Sunday.
The PLA Navy's unparalleled shipbuilding spree in recent years has made it the world's largest navy by number of ships, and training and combat preparation have accelerated following orders by Chinese President Xi Jinping.
SOURCE: https://www.scmp.com/news/china/military/article/3201299/chinas-type-075-amphibious-assault-ships-ready-combat-pla-navy-says?module=perpetual_scroll_0&pgtype=article&campaign=3201299